Protecting You from
the Elements
An Award – Winning Experience
Schedule My Free Inspection!
Fill out the form below and one of our award-winning team members will contact you to schedule a time for your free inspection.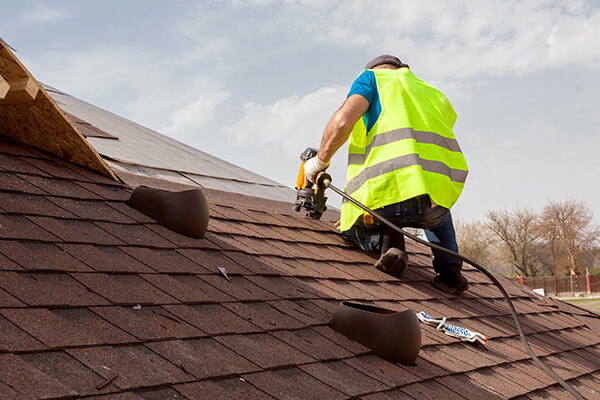 Team Up with a Roofer in the
Columbus, OH

Area That Goes Above & Beyond
Welcome to Elements Roofing & Construction! We are a roofing company in Columbus, OH that offers a wide variety of residential and commercial exterior improvement services in the area. From roof replacement and roofing repair to siding and gutter installation, our contractors can do it all! Our roofers have extensive training and experience in the industry. When you work with us, you can expect high-quality solutions, industry-leading materials, and unmatched customer service. Get in touch with us today to learn more about our services near you!
Why Call Elements Roofing & Construction?
  Exceptional Customer Service
Focused on Long-Term Solutions for Your Exterior Improvement Project
Working with experienced and dependable roofers will save you money in the long run and provide you with peace of mind. Here at Elements Roofing & Construction, we take the time to get to know our customers and their individual needs. We provide thorough inspections to properly identify issues and provide lasting solutions. When you invest in roof replacement and repair services, you want to feel confident in the quality. When you put your trust in our roofing contractors, you will receive professional, honest, and timely services. From start to finish, our team will ensure your project is going smoothly. Get in touch with us today to begin discussing your project with a professional!
GET STARTED ON YOUR PROJECT TODAY!
Nothing is more important than your satisfaction with our work. If you have questions about our services, don't hesitate to reach out! We offer free cost estimates on all of our services, free inspections, financing, and more. Elements Roofing & Construction is all about providing exceptional services and results. Contact us today to speak directly to a contractor about your project. We look forward to working with you!

Protecting You
from the Elements
Elements roofing & construction
Columbus, oh
+ the surrounding areas of the Greater Columbus and Central Ohio areas
What our clients are saying
Chris Bush
★★★★★
Luke thanks for repairing my siding. I called Luke to fix some small siding issues. I had a piece of siding 25 feet up at the top of my house, and a corner that was knocked off by mowers. Both fixes were very minor, but I do not have a 25 ft. ladder. Luke came out and fixed them for free. It only took him about 15 mins and he was very polite the entire time. Where I come from we call that being neighborly. Luke said "It was the right thing to do." You do not find many companies that are neighborly anymore. I am a disabled veteran and really appreciated his help. Just on character alone I would suggest to anyone to use his services. Thanks again Luke!!
Daves Doors
★★★★★
Lance and his team were very friendly! Top notch customer service and installation! Lance took the the time to go over all the details of the job making sure we understood the process from beginning to end. We will be calling him back out when its time to do the windows! Thank you Lance and team at Element's!
Eris Laughlin
★★★★★
My partner and I rent downtown and had them fix a handful of problems with our roof. We had raccoons sneaking into our attic through our roof and leaks. Lance reached out to us and kept us in the loop with everything going on. They did a great job and got everything done quickly.
Cj Martin
★★★★★
My partner and I have been using Elements Roofing & Construction the past month or two and will be forever customers. I decided to seek this company out due to us working with another company that was very unprofessional and did not pay attention to the work that was being completed. Hiring Elements Roofing & Construction was the best decision that we could have made. We contacted Mike and he was over within a day or two to give us a quote on siding, roofing, and gutters. Mike and his team have been informative in regards to the work being done, time frames on completion, and ensuring that we (the customers), are happy with our renovations. Large renovations can be very scary for new home owners and with the assistance of Mike and his team we felt a level of comfort that we had never experienced before. Mike and his team have completed a brand new roof, the residing of the front and back of our home, as well as gutters on our garage. We plan on continuing to work with Elements Roofing & Construction throughout the next year to finish some of our projects. If you are the market for a respected company that follows through with their word, Elements Roofing and Construction is the company for you!
Shelly D
★★★★★
I would recommend Elements to everyone looking for roof repair....they work was high quality, they were very friendly and their price was very fair.
Dustin Gerula
★★★★★
Absolutely love the new look, roof gutters soffits and siding, it was a huge color change, went with Mahogany with white trim, Lance was great to work with, highly recommend...

Take Advantage
of Our Special Discounts!
We appreciate you and want to treat you to a discount on your services! Get in touch with us today to learn more about our coupons.